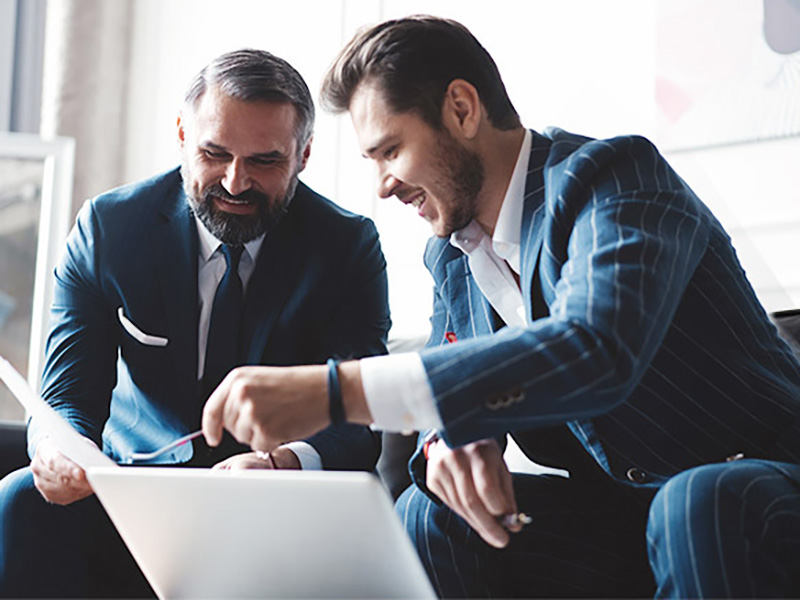 SPECIAL SPONSORED CONTENT
Bruce Ferman,
Head of Investment Management,
BMO Private Wealth
What matters to a client? There is no one answer, and that's the point. An advisor's ability to talk about, say, a grandchild's registered education savings plan can be as meaningful as a discussion about stocks and bonds.
"The most valuable asset advisors have is their relationship with their clients. You have to nurture that," says Bruce Ferman, Head of Investment Management at BMO Private Wealth.
Shifting opportunities
Those relationships have many facets. Ferman says clients want a one-stop shop, where they can access not only the best investment advice but also the subject matter experts on topics like trusts and financing. To accommodate that, BMO Private Wealth has assembled self-contained advisor teams from BMO Nesbitt Burns and BMO Private Banking.
"Advisors are best served to work with these multidisciplinary teams, which include professionals who have complementary skills," says Ferman. "That's something we're aligned with and attuned to."
What are clients seeking?
Clients have a range of needs and preferred styles of investing, so investment options have to be just as varied. That means discretionary, open architecture and bespoke solutions, in addition to self-directed investing through BMO partners. Everything revolves around what suits the client's preferences, profile and intentions.
"You need to focus on the goals of the client versus relative performance"
– Bruce Ferman
Those objectives are the priority. "You need to focus on the goals of the client versus relative performance. That's more important than anything," says Ferman.
He adds that clients want a wider lens on how their needs come together. There's a trend toward wanting to work with investment experts who can help them navigate their needs and develop an integrated solution. "All of that is adding complexity," says Ferman.
Constructing portfolios, selecting securities, developing proposals, having platforms to bring diverse products to deliver the right outcomes and providing exceptional service—Ferman feels that all of these are, perhaps, more relevant than ever. Indeed, client expectations are high.
Delivering innovation
To meet those expectations, BMO Private Wealth's Investment Management group looks to create more efficiencies for its advisors.
That means making the process easier with the right tools, all on one platform, including online access to research, consolidated reports and communications delivered how they want. These services enhance getting closer to clients, and deepening an understanding of whatever matters most to them.
"The more we can do to free up time for advisors, the more capacity they have to spend time on the quality of their relationships," says Ferman. "We want to support them in having richer conversations with their clients."
---
BMO Private Wealth is a brand name for a business group consisting of Bank of Montreal and certain of its affiliates in providing private wealth management products and services. Not all products and services are offered by all legal entities within BMO Private Wealth. Banking services are offered through Bank of Montreal. Investment management, wealth planning, tax planning and philanthropy planning services are offered through BMO Nesbitt Burns Inc. and BMO Private Investment Counsel Inc. Estate, trust, and custodial services are offered through BMO Trust Company. Insurance services and products are offered through BMO Estate Insurance Advisory Services Inc., a wholly-owned subsidiary of BMO Nesbitt Burns Inc. BMO Private Wealth legal entities do not offer tax advice. BMO Nesbitt Burns Inc. is a member of the Canadian Investor Protection Fund and the Investment Industry Regulatory Organization of Canada. BMO Trust Company and BMO Bank of Montreal are members of CDIC. ® Registered trademark of Bank of Montreal, used under licence.