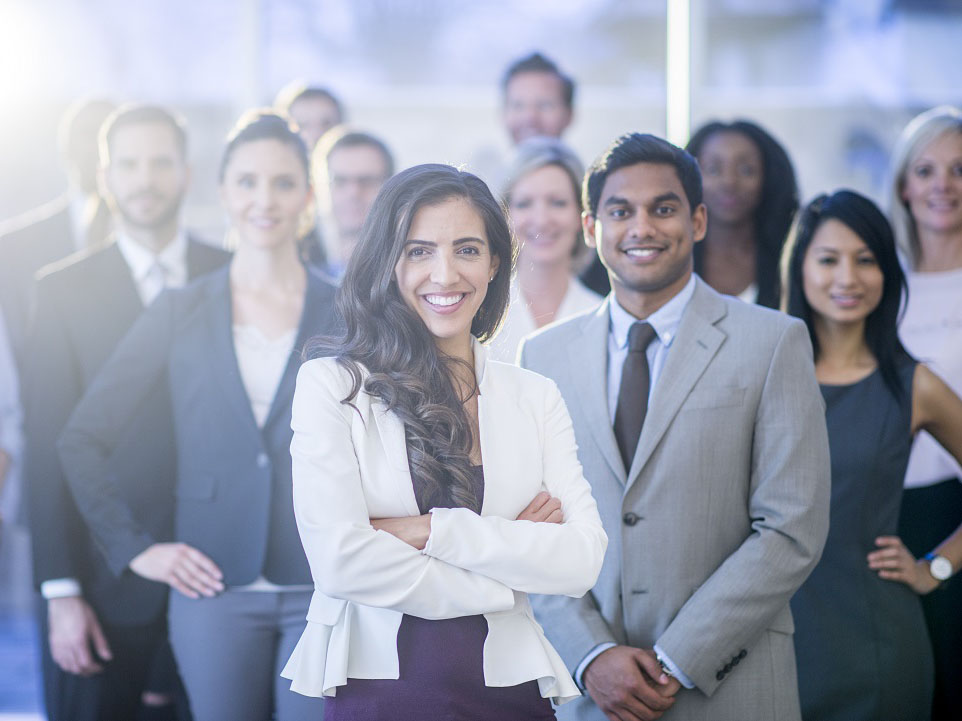 SPECIAL SPONSORED CONTENT
Sebastian Souligny,
Head of Wealth Planning
BMO Private Wealth
When it comes to their goals and dreams around money, people have many decisions to make. "We believe the most important one is the wealth team you select," says Sebastien Souligny of BMO Private Wealth. As head of wealth planning in Canada, Souligny says it's more important than ever to have a local team with the expertise and partners across BMO's global footprint to help navigate the complexities that come with wealth.
"Families have a lot of important decisions to make to effectively grow, protect and transition their wealth," he says. "With the massive amount of information and products available, they need a team that will take the time to understand their needs, make sense of it all and guide them through the right process to make those decisions."
What are clients seeking?
In the past, financial planning revolved around cash flow and retirement. Souligny says it's vital to probe both broad client objectives and their deeper values.
"A plan is a start, but it's not enough. It needs a team dedicated to working across internal businesses and borders, if necessary, to make it happen."
– Sebastian Souligny
But what's all the wealth for? That's an intimidating question. Advisors must help their clients define and verbalize their goals, with clarity around the financial situation and the implementation. "A plan is a start, but it's not enough," says Souligny. "It needs a team dedicated to working across internal businesses and borders, if necessary, to make it happen."
Doing that requires the appropriate experts. In the last five years, BMO has doubled the number of professionals who provide planning services to Private Wealth clients on topics related to finance, tax, wills and estates, business succession, philanthropy and risk management. These subject-matter experts are located in markets across Canada. That's a differentiating factor for BMO, says Souligny, in addition to having access to teams across the U.S. and Asia that can support cross-border solutions when the need arises.
"Clients can work with a team, not just an individual advisor," he says. "Advisors have on-the-ground planning professionals to leverage."
Delivering innovation
Innovation is also part of enhancing the client experience with tools like BMO WealthPath. The interactive platform lets advisors explore complex wealth-planning scenarios in real time to develop a comprehensive wealth plan. Once a plan is in place, a digital version lives online so clients can review it and make minor changes.
Innovation doesn't just mean technology—it also means service offerings that align with market realities and client needs. Souligny notes the high number of businesses that are set to be transferred as their owners retire. He says BMO Private Wealth is focusing a lot of resources on helping owners plan for this significant milestone.
"This is a big life event for owners and their families," Souligny says. "It's deeply personal, and there are several big and small decisions we can help them make so the transition happens smoothly and in a manner that aligns perfectly with their values." Considerations include best practices to follow with respect to business valuation, what the potential sale process could look like, high-level legal and tax considerations, and what to do with the proceeds once the sale closes.
It's another reminder of the many dimensions of wealth planning, and the importance of the client–advisor relationship. Each engagement is unique and customized, but Souligny says that, at BMO Private Wealth, all engagements have a common goal. "We want to create a meaningful difference in the lives of our clients."
---
BMO Private Wealth is a brand name for a business group consisting of Bank of Montreal and certain of its affiliates in providing private wealth management products and services. Not all products and services are offered by all legal entities within BMO Private Wealth. Banking services are offered through Bank of Montreal. Investment management, wealth planning, tax planning and philanthropy planning services are offered through BMO Nesbitt Burns Inc. and BMO Private Investment Counsel Inc. Estate, trust, and custodial services are offered through BMO Trust Company. Insurance services and products are offered through BMO Estate Insurance Advisory Services Inc., a wholly-owned subsidiary of BMO Nesbitt Burns Inc. BMO Private Wealth legal entities do not offer tax advice. BMO Nesbitt Burns Inc. is a member of the Canadian Investor Protection Fund and the Investment Industry Regulatory Organization of Canada. BMO Trust Company and BMO Bank of Montreal are members of CDIC. ® Registered trademark of Bank of Montreal, used under licence.