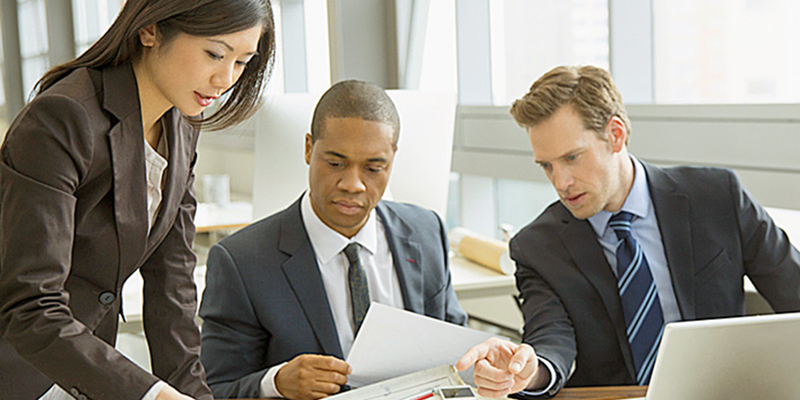 SPECIAL SPONSORED CONTENT
Lina Stinnes,
Head, Business Banking Strategy and Wealth Integration ,
BMO Private Wealth
It's a defining moment for business owners. According to the Canadian Federation of Independent Business, three-quarters of owners are expected to transition their companies over the next 10 years, but less than one-third have a clear plan of how to do so.
"The process leading up to the sale of a business is where we add incredible value," says Lina Stinnes, Head of Business Banking Strategy and Wealth Integration at BMO Private Wealth. "We collaborate with our partners in Business and Commercial Banking to develop a plan that realizes the highest possible value for their business, and preserves capital while maintaining family harmony."
That's no easy feat, Stinnes admits, but it's something BMO is uniquely qualified to do. Stinnes says it's in the bank's culture to work across businesses and borders to make a meaningful difference for clients. BMO Private Wealth also has professionals who are experts in providing business succession planning services.
Shifting opportunities
Working in partnership, and having regular checkpoints with clients, can trigger meaningful and fulsome plans. Different choices require different strategies. Stinnes says planning for business transitions should begin, ideally, five to 10 years before the sale. That allows for the flexibility to structure the business and make decisions in a way that will have the most beneficial impact down the road.
"The most successful teams are working together, leveraging all of BMO's resources"
– Lina Stinnes
"You want to start the conversation, create a plan and take the steps that will help in the long run," Stinnes says.
What are clients seeking?
In the past, some owners wanted to maintain their business banking and private wealth activities separately. "We see that changing," says Stinnes.
"Less than 10% of BMO's commercial clients are also private wealth clients," Stinnes says. "We have an exciting opportunity to bring these leading BMO franchises closer together to serve our clients holistically."
No matter a client's financial resources, "time is their most valuable commodity," she says. Increasingly, clients are looking for business solutions that take their personal goals into consideration, and vice versa. That's why BMO now has more than 60 integrated deal teams across the country where an Investment Advisor, Private Banker and a Business Banking Relationship Manager work together to support business owner clients.
Clients don't want to have to retell their stories. More importantly, Stinnes says taking a co-ordinated approach is about generating better solutions—ones that can "maximize the value clients get from both sides of their lives."
Delivering innovation
Stinnes says that BMO has introduced several initiatives over the past year to help business owners thrive. In 2018, they committed to advancing $3 billion in capital to women-owned businesses across Canada over the next three years. And this past April, BMO introduced the Technology & Innovation Banking Group to provide advice and funding to technology companies at every stage of their lifecycle – from start-up to post exit or IPO.
Stinnes says that BMO Private Wealth has also introduced several digital applications that allow teams to spend less time on administration and more time on clients. But perhaps the greatest innovation is more collaboration between Commercial Banking and Private Wealth.
"The most successful teams are working together, leveraging all of BMO's resources," she says. "That's resonating with clients."
---
BMO Private Wealth is a brand name for a business group consisting of Bank of Montreal and certain of its affiliates in providing private wealth management products and services. Not all products and services are offered by all legal entities within BMO Private Wealth. Banking services are offered through Bank of Montreal. Investment management, wealth planning, tax planning and philanthropy planning services are offered through BMO Nesbitt Burns Inc. and BMO Private Investment Counsel Inc. Estate, trust, and custodial services are offered through BMO Trust Company. Insurance services and products are offered through BMO Estate Insurance Advisory Services Inc., a wholly-owned subsidiary of BMO Nesbitt Burns Inc. BMO Private Wealth legal entities do not offer tax advice. BMO Nesbitt Burns Inc. is a member of the Canadian Investor Protection Fund and the Investment Industry Regulatory Organization of Canada. BMO Trust Company and BMO Bank of Montreal are members of CDIC. ® Registered trademark of Bank of Montreal, used under licence.