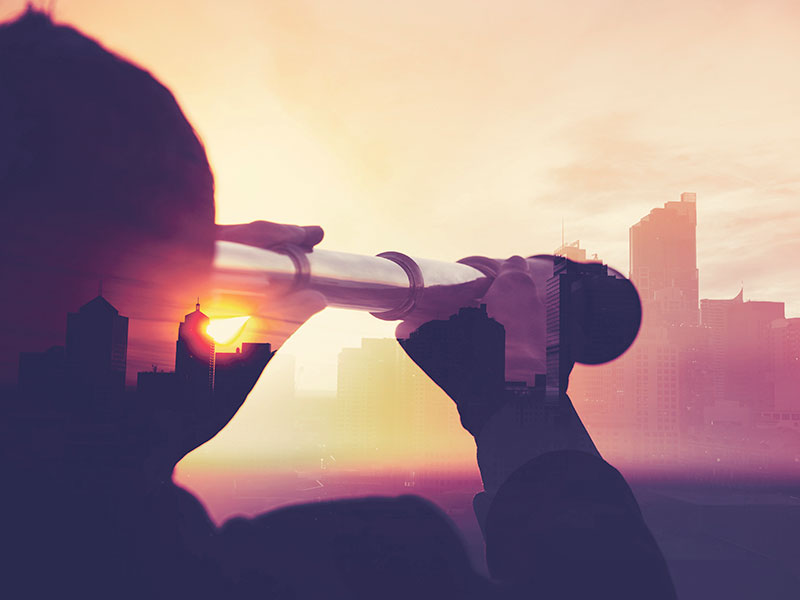 The tone of the U.S. Federal Reserve's most recent beige book seems to be "so far, so good."
"Economic activity generally continued to expand modestly in the final six weeks of 2019," said the report released Wednesday. Some factors included "solid" holiday sales, vehicle sales that "expanded modestly" and steady bank loan activity, even while home sales data and tourism activity were mixed across different regions.
This follows a similar message earlier this month, when Federal Reserve meeting minutes from December indicated that the central bank saw much less risk of both a recession and U.S. -China trade war at that time.
The beige book is published eight times per year and reports on current economic conditions in the U.S. Data are collected by Federal Reserve banks in each of the 12 districts represented within the central bank, and data sources include reports from bank directors and surveys of businesses and economic experts.
Even while "tariffs and trade uncertainty continued to weigh on some businesses," the report found the near-term outlook for the U.S. was "modestly favourable across the nation."
The outlook for both employment and retail prices was also modest, the report said. Employment has been rising, but hurdles such as labour shortages, job cuts in weaker sectors such as energy and "reduced hiring among manufacturers" are all contributing to tight labour markets.
Prices also continue to rise. "A few districts indicated that some businesses were passing along tariff costs to consumers — mostly in retail but also in construction," the report said.
One result could be a closer race between Canadian and U.S. stock markets, according to top bank economists from this side of the border. Due to global tensions between the U.S. and various countries, and the impending presidential election, the American economy and its businesses may struggle.
At an Economic Club of Canada event earlier this month, economists from CIBC Capital Markets and BMO Financial Group also noted trends such as slowing profit expansion — and even sluggish population growth — in the U.S.
Even so, all but one of the 12 regions in the beige book reported slightly improved economic conditions.
The outlier was the Federal Reserve Bank of Philadelphia, which said business activity had slowed in the final weeks of 2019. Still, "most firms [surveyed] expressed cautious optimism," that bank stated in the report, further explaining that "homebuilders and auto dealers experienced slight-to-modest growth after a prior period of slight decline and no growth, respectively."
On the other end of the spectrum was the Federal Reserve Bank of Dallas. "Economic activity expanded solidly," it stated, citing strong home sales and hiring.
The Federal Reserve makes its next rate announcement on January 29.
CME Group's FedWatch tool, which shares target rate probabilities based on futures market activity, predicts the central bank will stand pat on rates (with approximately 85% probability) just as it did in December.