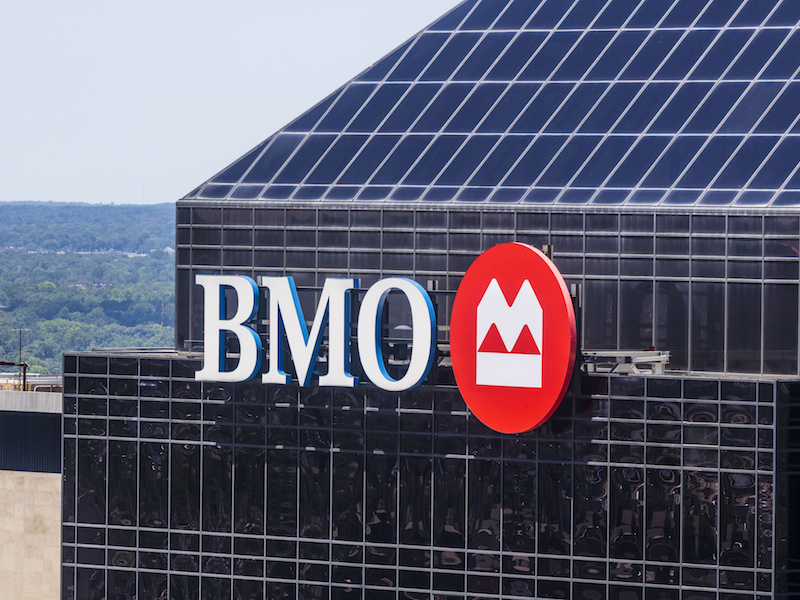 BMO Financial Group president and CEO Darryl White made $11.1 million in 2020, a slight increase from the previous year despite lower direct compensation, according to the bank's proxy circular.
In addition to his $1-million salary, White received $8.3 million in variable pay: $2.4 million in cash bonuses and $5.9 million in stock options and performance share units.
White's total direct compensation totalled $9.3 million compared to $9.5 million in 2019. But his pension value increased last year to $1.8 million, bringing total compensation to $11.1 million compared to $10.8 million in 2019.
White's variable pay target was $9.5 million last year. He received 87% of that based on financial and strategic goals, and BMO's stock performance.
BMO adjusted its model for executive compensation last year. Financial goals were reduced to 75% of the weighting for variable pay (from 90%), and 25% was linked to strategic priorities, such as company culture and customer loyalty.
For the financial goals portion, executives received 70% of the possible 75% in variable compensation as earnings per share (EPS) growth was -2.3% last year. The target was 4.2% EPS growth. BMO's net income after tax was $5.1 billion, down from $5.8 billion the previous year.
The bank outperformed on the strategic objectives, with executives receiving 29% of the allotted 25%.
The formula also uses a three-year total shareholder return (TSR) score relative to bank peers. The three-year average annual TSR was 1.3%, or fifth among the Big Six banks, which led to a -10% reduction in compensation.
Finally, management reduced compensation by a further 2% to account for the impact of Covid-19 and the economic environment, bringing the total for variable pay to 87%.
BMO's other executive officers made the following in 2020:
Thomas Flynn, chief financial officer, received total compensation of $3.5 million, down from $3.6 million in 2019
Dan Barclay, CEO and group head, BMO Capital Markets, saw his total compensation increase last year to $7.1 million, up from $6.5 million in 2019
Cameron Fowler, chief strategy and operations officer, made $4.9 million, a marginal decline from his 2019 compensation
David Casper, U.S. CEO, BMO Financial Group, made $5.2 million, down from $5.7 million in 2019
Gender diversity
Six of the bank's 13 director nominees are women. While women represent 54% of the bank's workforce, they hold 41.1% of senior leadership roles, according to the circular. Four of the 11 members (36%) on the bank's executive committee are women.
Shareholder proposals
BMO is facing a number of shareholder proposals, including a call for a carbon-neutral plan, a policy for virtual meetings and a report on loans to companies that pollute. The bank recommends voting against the proposals.
BMO will hold its annual general meeting via webcast and by phone on April 7.