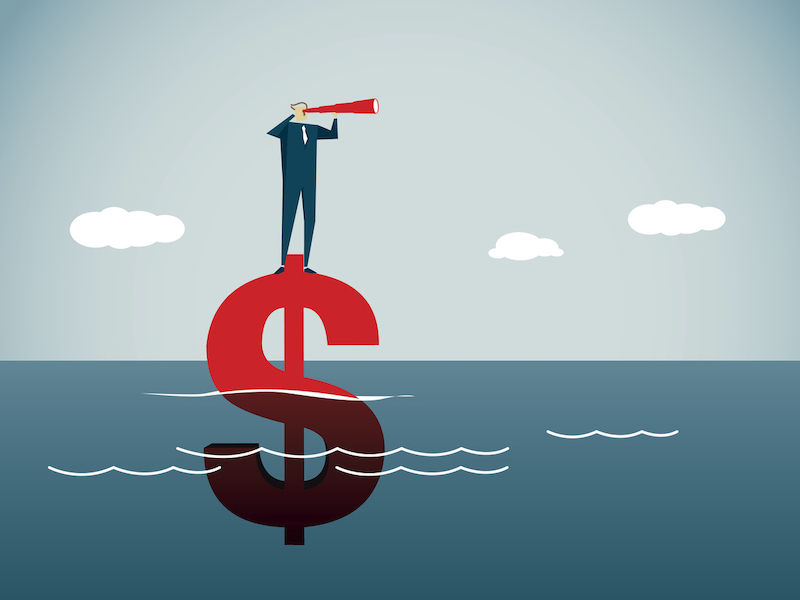 The economy is starting to re-open, but the recovery likely won't be smooth sailing. On Tuesday, a CIBC Economics report forecasted the recovery to occur over several quarters and outlined the challenges ahead for Canada and the U.S.
CIBC forecasted Canada's GDP to fall 6.2% in 2020 but rise 7.6% in 2021. For the U.S., those figures were −5% and 7.6%.
A key challenge to the forecast will be continued social distancing measures. CIBC Economics said it expects such measures to be in effect well into next year because a potential vaccine likely wouldn't be widely distributed before late 2021.
"The need to limit crowds until then will leave some businesses shuttered, and others operating with reduced capacity," the report said.
As such, the jobless rate in Canada and the U.S. in 2021 could be about 3 percentage points higher than full employment — "a big improvement from where we stand, but akin to a typical recession level," the report said. Joblessness will weigh on a full recovery in consumer goods, exports and capital spending.
The report said the "long and potentially bumpy road" back to full employment isn't reflected in the markets, which have recently exhibited optimism. In Canada, for example, the economic output gap is expected to have slack through 2021, and no sustained upside pressure on inflation is expected. There will be no need for tighter monetary policy through next year, the report forecasted.
Further, equity markets are vulnerable to a stall or partial pullback, given the potential for a second wave of infections and an earnings recovery that will likely take many quarters. "That not only includes the time waiting for output to recover, but also reflects softer margins, and [earnings-per-share] dilutions during the downturn due to additional debt or share issuance, the absence of share buybacks, and insolvencies that transfer corporate assets to creditors," the report said.
It also noted pre-existing conditions in Canada that will challenge its recovery, such as relatively high levels of household debt.
Also, immigration helps fuel consumer spending and the housing market, but has declined substantially since the pandemic began. As a result, Canadian GDP growth will "still be limping in 2021," the report said.
Canada will also be affected by reduced global demand for energy and manufactured goods, especially with the U.S. recovery expected to take until the end of 2021. "[T]he long-awaited rotation towards non-energy exports and business investment won't be the Canadian economy's saving grace next year," the report said.
For full details on the economic recovery in Canada and the U.S., as well as forecasts for the yield curve and exchange rates, read the full CIBC Economics report.