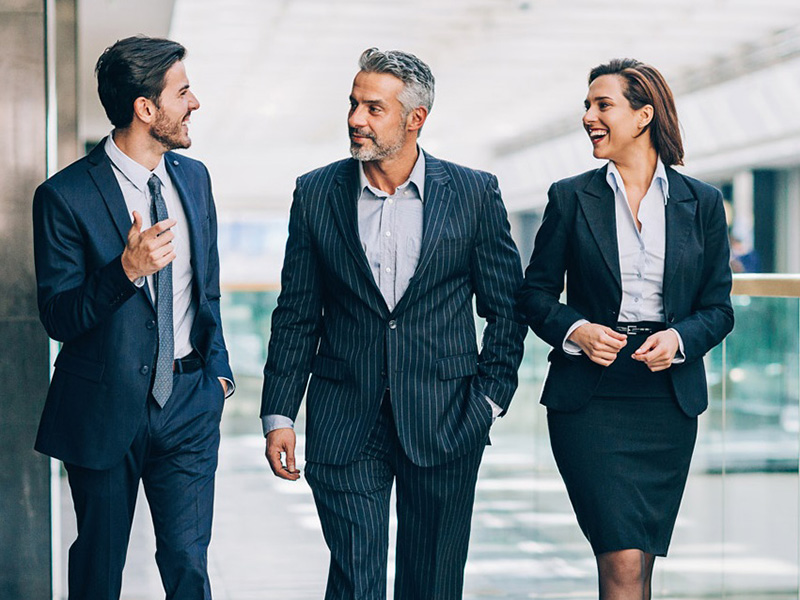 SPECIAL SPONSORED CONTENT
Laura Charlton,
Head of Banking
BMO Private Wealth
Providing the best private banking experience takes more than the right combination of offers. You have to understand the complexities and expectations of your high-net-worth clients.
"There's a desire for a holistic approach, instead of siloed products and services," says Laura Charlton, head of banking at BMO Private Wealth. "Since putting clients' needs first is part of our culture, we're really good at working together across businesses and borders to deliver on that approach."
BMO Private Banking has earned broad industry recognition. Global Finance named BMO Canada's best private bank for 2019. The World Finance Banking Award for best Canadian private bank went to BMO nine consecutive years (2011 to 2019). BMO also earned best North American private bank for entrepreneurs two years running (2017 and 2018) from Global Finance.
Charlton is excited about the chance to build on that award-winning legacy now that BMO's full-service brokerage, BMO Nesbitt Burns, and private banking businesses have come together to form the unified brand BMO Private Wealth. More than 50 Investment Advisors already work closely with private bankers at the same branch, and that number will continue to grow.
Shifting opportunities
Private banking clients of BMO Private Wealth benefit from a dedicated private banker who takes the time to understand their needs and goals from a personal and business perspective.
They focus on both sides of the balance sheet to help clients maximize their mix of assets and leverage.
"We understand their complete picture," says Charlton. "There are limitless opportunities for how we support clients in their financial journeys."
That includes offering a consolidated account suite to manage their day-to-day needs and optimizing savings with exclusive deposit products designed for high-net-worth individuals. Private bankers can also facilitate more complex opportunities, such as borrowing to invest.
As experts in lending, they can structure creative solutions to finance major purchases. Lending in private wealth isn't just about real estate, Charlton says. Private banking professionals advise on strategies such as pledging investment portfolios for lending, leveraging life insurance and financing lifestyle assets from art portfolios to airplanes. That helps high-net-worth clients enjoy their assets and increase their financial flexibility.
What are clients seeking?
Charlton says one of the things clients want is relationship management on their terms, through either 24/7 technology or human interaction.
"one size doesn't fit all when it comes to private banking," – Laura Charlton
That human touch is unique for each client engagement. When it comes to growing, protecting and transitioning wealth for clients, "one size doesn't fit all," she says.
Beyond tailoring services, the private banking team also takes away the worry. The team provides customized management and financial options across personal, practice and holding company accounts. With that, clients can better manage their everyday cash flow and simplify their transactional banking activities.
Delivering innovation
Client circumstances and market dynamics both evolve. So do approaches. That can mean creating customized solutions to be responsive to a client's needs. Clients have their own goals, but Charlton counts on all clients gaining the same thing: confidence.
"We want clients to walk away with confidence in their financial plans and futures—and confidence that we'll help them get there."
---
BMO Private Wealth is a brand name for a business group consisting of Bank of Montreal and certain of its affiliates in providing private wealth management products and services. Not all products and services are offered by all legal entities within BMO Private Wealth. Banking services are offered through Bank of Montreal. Investment management, wealth planning, tax planning and philanthropy planning services are offered through BMO Nesbitt Burns Inc. and BMO Private Investment Counsel Inc. Estate, trust, and custodial services are offered through BMO Trust Company. Insurance services and products are offered through BMO Estate Insurance Advisory Services Inc., a wholly-owned subsidiary of BMO Nesbitt Burns Inc. BMO Private Wealth legal entities do not offer tax advice. BMO Nesbitt Burns Inc. is a member of the Canadian Investor Protection Fund and the Investment Industry Regulatory Organization of Canada. BMO Trust Company and BMO Bank of Montreal are members of CDIC. ® Registered trademark of Bank of Montreal, used under licence.